Overview
MenaQ7® is the Optimal Vitamin K2
MenaQ7® Vitamin K2 was created from a desire to substantially impact people's health through all stages in life. Years of clinical research have established safe and effective health benefits, and these findings have been validated, published in respected peer-reviewed journals. Still today, all industry claims for Vitamin K2 as MK-7's bone health benefits in children and adults and cardiovascular health benefits in adults stem solely from the clinical validation of MenaQ7®.​
The most sought-after Consumer Selection Criteria sets MenaQ7® Vitamin K2 apart from competing K2 brands – "Proof that it works." 
MenaQ7® is the only clinically validated, patented Vitamin K2 as MK-7 available on the market today. Meeting the demands of an increasingly growing global market for health solution products, MenaQ7® varieties are suitable for vegans and vegetarians, free from gluten, dairy, soy, and other known allergens.
Since MenaQ7® was first introduced, novel technologies have been pioneered to expand the product portfolio. Today, the MenaQ7® product range caters to a growing global demand of high-purity, stable, and well-researched Vitamin K2 as MK-7, and is offered as a naturally fermented ingredients from chickpeas (MenaQ7® Natural MK-7) and soy proteins (MenaQ7® Natto MK-7), or a nature-identical synthetic ingredient (MenaQ7® PharmaPure MK-7), in multiple dilutions and solubilities.
In addition to MenaQ7® being produced to meet the most stringent quality assurance standards, earning the industry's highest certifications, the innovation driving the brand was recognized in 2015 when MenaQ7® PURE (now known as PharmaPure MK-7) was awarded the NutrAward for "Best Functional Ingredient" at Natural Products Expo West/Engredea, the largest trade show dedicated to the natural products industry.
MenaQ7® Vitamin K2 as Menaquinone-7 (MK-7) Facts

Vitamin K2 as menaquinone-7 (MK-7) is the most bioavailable, longest-lasting, and most bioactive form of Vitamin K.
MenaQ7® is the ONLY vitamin K supplement effective within current RDIs, shown to be safe and effective at just 45 mcg daily.
MenaQ7® is the ONLY clinically supported, patented vitamin K2 on the market today.
MenaQ7® PURE (now called Pharma Pure MK-7) recognized with the 2015 NutrAward for Best Functional Ingredient.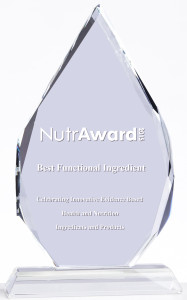 We value your privacy
We access information on a device, such as cookies and process personal data, such as unique identifiers and standard information sent by a device for personalised ads and content, ad and content measurement, and audience insights, as well as to develop and improve products.

With your permission we and our partners may use precise geolocation data and identification through device scanning. You may click to consent to our and our partners' processing as described above. Alternatively you may click to refuse to consent or access more detailed information and change your preferences before consenting.
Please note that some processing of your personal data may not require your consent, but you have a right to object to such processing. Your preferences will apply to this website only. You can change your preferences at any time by returning to this site or visit our privacy policy.