Certifications
MenaQ7® products align with clean label principles: providing a pure, active ingredient with few natural inerts like oils and powders
MenaQ7® Solutions are developed with a "Better for You" principle in mind: ​
Vegan-Friendly  • Free from sugar​
Non- GMO Project Verified  • Free from gluten​
Certified Kosher & Halal  • Free from allergens​
Free from pesticides and toxins
MenaQ7® is produced to meet the most stringent quality assurance measures
cGMP: MenaQ7® adheres to current Good Manufacturing Practices. GMP describes the conditions and practices that are necessary for the processing, packing, or storage of food to ensure its safety and traceability.
ISO 22000: This International Standard specifies the requirements for a food safety management system that combines the following recognized 4 key elements to ensure food safety along the food chain, up to the point of final consumption:
Interactive communication;
System management;
Prerequisite programmes; and
HACCP principles.
Self-Affirmed GRAS: In the U.S., MenaQ7® is Generally Recognized as Safe (GRAS), a designation by the U.S. Food and Drug Administration (FDA) stating that all necessary research, including the formation of an expert panel to review safety concerns, has been performed.
Non GMO: Products have not been manufactured by a genetically modified organism (GMO), nor is the entire finished product formulated by ingredients which are of GMO sources. MenaQ7® has been certified by The Non-GMO Project (nongmoproject.org).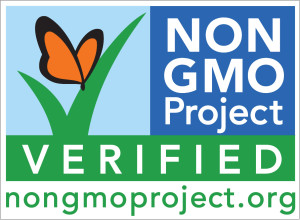 Novel Food: Novel Food is defined as food that has not been consumed to a significant degree by humans in the EU prior to 1997, when the first Regulation on novel food came into force. 'Novel Food' can be newly developed, innovative food or food produced using new technologies and production processes, as well as food traditionally eaten outside of the EU.
Halal: MenaQ7® products are not made form ingredients derived from animals, nor is ethanol used in any part of the production facilities or processes.
Kosher: MenaQ7® is not made from ingredients derived from animals or any non-Kosher plant or fruit part.
Suitable for Vegans and Vegetarians: Products are not manufactured with any raw material or processing aids of animal origin.

We value your privacy
We access information on a device, such as cookies and process personal data, such as unique identifiers and standard information sent by a device for personalised ads and content, ad and content measurement, and audience insights, as well as to develop and improve products.

With your permission we and our partners may use precise geolocation data and identification through device scanning. You may click to consent to our and our partners' processing as described above. Alternatively you may click to refuse to consent or access more detailed information and change your preferences before consenting.
Please note that some processing of your personal data may not require your consent, but you have a right to object to such processing. Your preferences will apply to this website only. You can change your preferences at any time by returning to this site or visit our privacy policy.