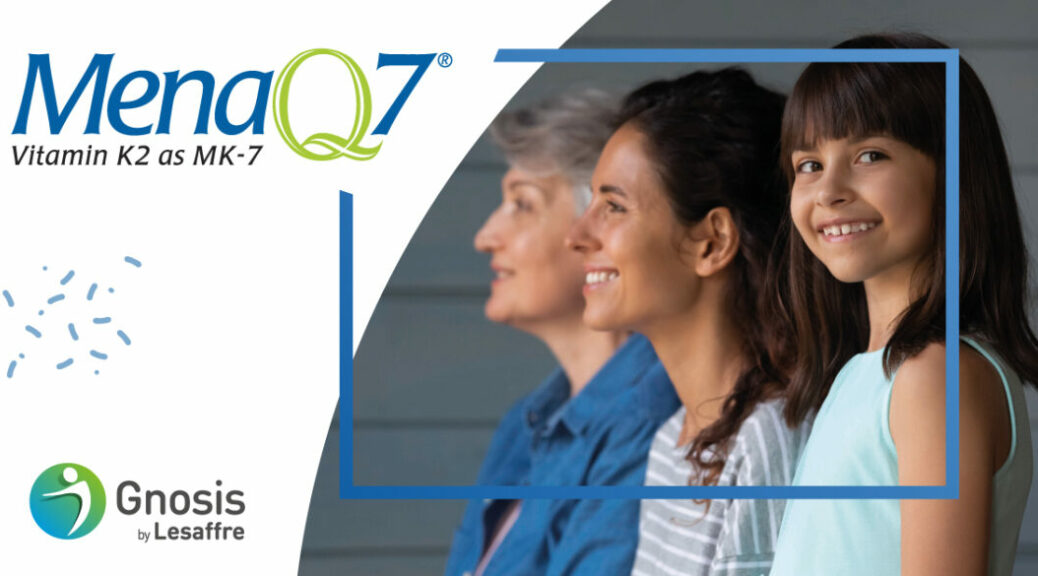 Women's bone and cardiovascular health are two critical areas that deserve our attention. As we age, our bones become more fragile, and our risk for heart disease increases. Although physical activity and a nutritious diet is important for women's health and wellbeing, there is one superstar ingredient that effects both bone and heart health in women:  MenaQ7® Vitamin K2.
From teenage years and into their early 20s, women build most of the bone mass that strengthens their skeleton, and around 30 years of age peak bone mass is reached. This means that the more calcium is "banked" during her teenage and young adulthood, the stronger her bones are as she heads into menopausal years.
Although cardiovascular disease has been considered a "man's disease", it still represents a serious threat to women's health, particularly after childbearing years when fertility hormones ensure a lower risk. In fact, Lancet reports that 35% of female mortality is caused by compromised cardiovascular health.
Through its activation of vitamin K-dependent proteins, Osteocalcin and Matrix Gla, Vitamin K2 ensures we build and maintain strong bones while protecting our hearts.
MenaQ7® is the only clinically documented Vitamin K2 as MK-7 that delivers on the promise of helping women keep their bones and arteries healthy as they age.
Learn why MenaQ7® is key through a woman's lifespan supporting wellbeing and vitality.