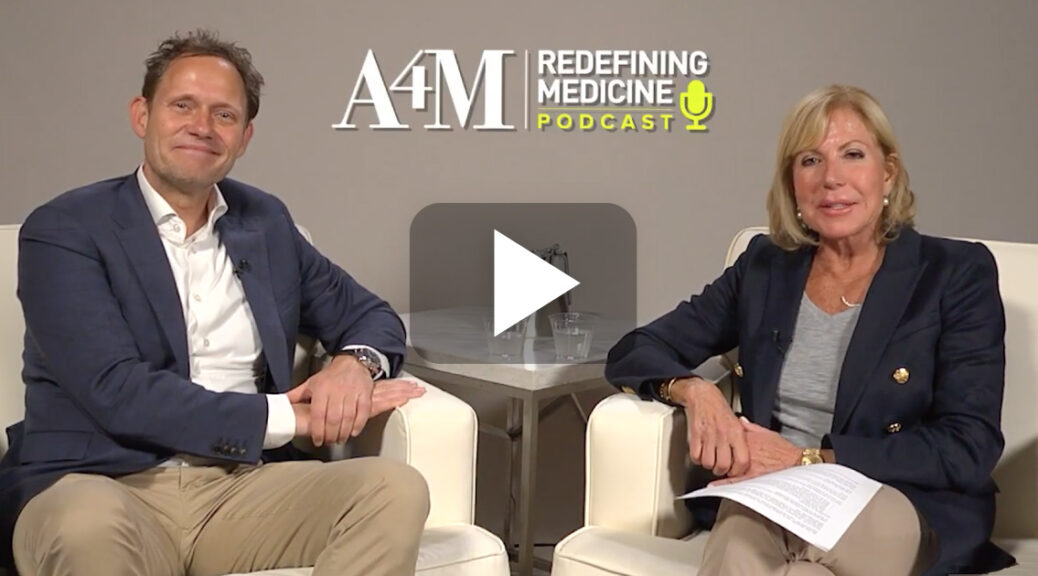 After this year's A4M Spring Conference, Prof. Leon Schurgers sat with host Erika Schwartz, MD, to have an in-depth conversation about his research and how Vitamin K2 as MK-7 can be part of a holistic and integrative approach to health and well-being.
Redefining Medicine is an intimate and personalized program that shows a different side of the practice of medicine. The conversation with Prof. Leon Schurgers did not fail to deliver.
Enjoy the podcast to learn how Prof. Schurgers work began with vitamin K, the facts that have been elucidated during his illustrious career, as well as a view of how he, as a researcher, works closely with clinicians at Maastricht University.