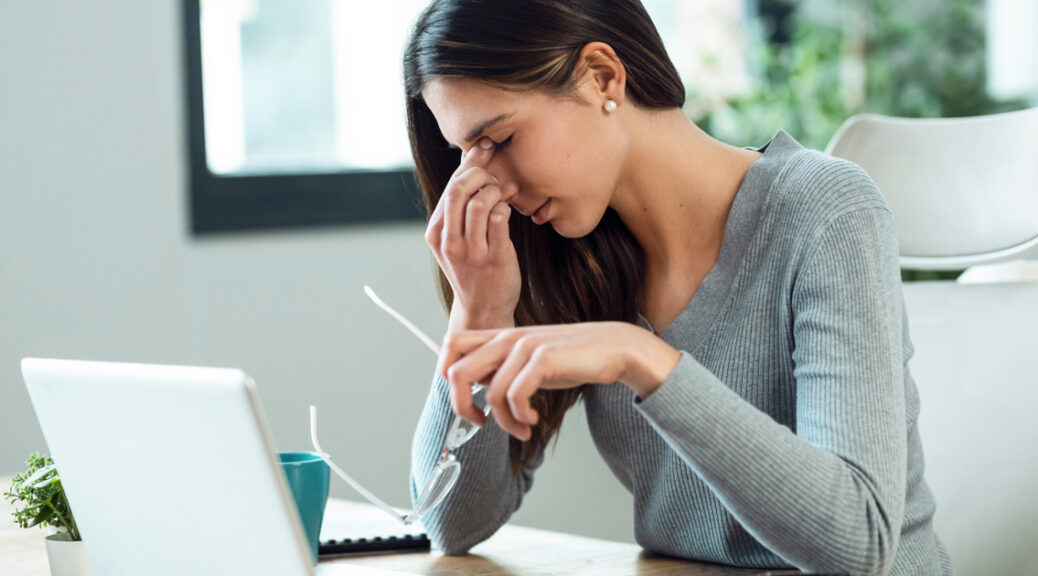 Building off clinical evidence showing Vitamin K2 impacts arterial stiffness, a new 6-month trial could present a viable therapy for migraine patients.
A new study protocol[1] has published on ClinicalTrials.gov detailing a Lebanese clinical trial that will explore the potential impact of vitamin K2 supplementation for migraine sufferers. Gnosis by Lesaffre is supporting this novel study, which will use a 360 mcg/daily dose of MenaQ7Ò Vitamin K2 as MK-7, in conjunction with its partner Omicron Pharmaceuticals.
More than 10% of the global population is estimated to be affected by migraines, which are three times more common in women than men.[2] The World Health Organization (WHO) ranks migraine as the fifth highest cause of years lost due to disability, with approximately 38% of migraine patients requiring preventative therapy. Unfortunately, therapies currently available, which are not migraine-specific, offer limited effectiveness and significant adverse effects.[3]
To that end, Lebanese researchers have been exploring the potential of vitamin K2 as a potential therapy based on its impact on arterial stiffness; first, with a 2019 cross-sectional study [4] that presented promising results, and now with a new six-month, randomized, double-blinded, placebo-controlled study, "Efficacy of K2 Supplementation in Adult Episodic Migraine." Migraine patients between 18 and 45 years of age will be recruited from the neurology clinic at the Lebanese American University Medical Center-Rizk Hospital, Lebanon, with the purpose of testing if vitamin K2 supplementation might "prevent" migraine attacks, as well as testing the impact of vitamin K2 supplementation on arterial stiffness in this group of patients.
"Several mechanisms have been suggested to explain the condition and its linkage to other comorbidities, including generalized anxiety disorders, restless leg syndrome, chronic pain syndromes, and more serious cardiovascular diseases, but studies have failed to explain with certainty the increased cardiovascular risk and reasons behind augmented large arterial stiffness in patients with migraine," explains lead researcher Sola Aoun Bahous, MD, PhD, MHPE, Dean and Professor of Medicine at Gilbert & Rose-Marie Chagoury School of Medicine, Lebanese American University. "Vitamin K2 is a fat-soluble vitamin that serves as an essential cofactor in the activation of matrix Gla protein (MGP) in the vascular smooth muscle cell, with vitamin K deficiency resulting in impaired MGP carboxylation and, subsequently, an increased calcification effect. Circulating concentrations of dephosphorylated uncarboxylated MGP (dp-ucMGP) are indicative of vitamin K deficiency and associated with the extent of vascular calcification, arterial stiffness, and development of cardiovascular events in specific populations."
Previous Evidence Points to Potential
In a previous study published in Headache [4], Dr. Aoun Bahous and her colleagues hypothesized that patients with migraine have higher arterial stiffness and lower vitamin K2 levels than those without migraines, with a possible association between the two markers. When compared with controls, patients with migraine had significantly higher arterial stiffness and increased levels of serum dp-ucMGP, reflecting vitamin K2 deficiency.
"Our [2019] study presented a plausible hypothesis that vitamin K2 deficiency in patients with migraine with aura may contribute to the increased cardiovascular risk observed in this patient population," she continues. "Furthermore, patients with migraine in general have more vitamin K2 deficiency than their matched controls. With this new study, we hope to explore whether supplementation with vitamin K2 confers cardiovascular protection and reduces migraine episodes."
Aiming for New Insights
In this new study, patients will be randomized to either receive the vitamin K2 supplement (as MenaQ7®) or a placebo for 24 weeks. Arterial stiffness will be measured at the beginning, at 3 months, and at the end of the study. Clinical and standardized questionnaires will be used to assess the frequency of migraines throughout the study. The endpoints are assessment of changes in monthly migraine days as compared to baseline as well as changes in arterial stiffness as compared to baseline.
References :
1 Vitamin K2 Supplementation in Adult Episodic Migraine (ViKEM)
2 https://jamanetwork.com/journals/jama/fullarticle/2787727
3 https://www.who.int/news-room/fact-sheets/detail/headache-disorders
4 Mansour AG, Aoun Bahous S, et al. Vitamin K2 Status and Arterial Stiffness Among Untreated Migraine Patients: A Case Control Study. Headache. 2019 Nov 25;60(3):589-99.