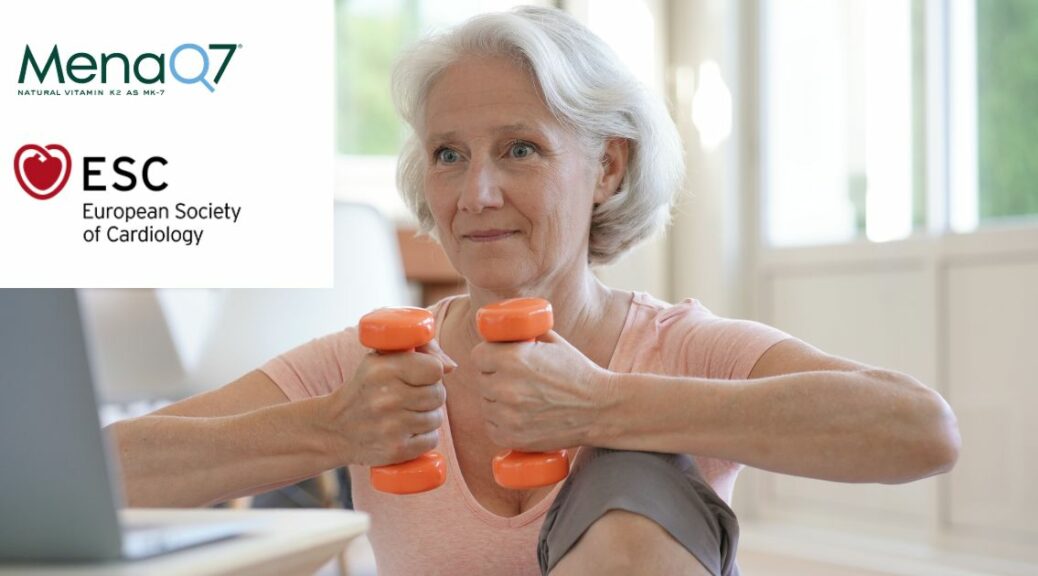 Once again MenaQ7® is leading the efforts to validate the benefits of Vitamin K2 as MK-7 to support cardiovascular health. At the prestigious European Society of Cardiology Congress, PhD student from CARIM School for Cardiovascular Diseases at Maastricht University, Femke de Vries, presented an abstract from a post-hoc analysis of the previously published 1-year MenaQ7 cardiovascular study. The presentation sparked a lot of discussion about the publication of the post-hoc analysis expected later this year.
In the post-hoc analysis, the authors aimed to examine how supplementation of Vitamin K2 as MK-7 affected vascular stiffness in women going through pre-, peri-, and post-menopausal stages. The trial included 166 women (age 40-70 with low K2 status) who consumed 180 mcg MK-7 daily or placebo for one year.
Much-Needed Research on Heart Health in Women
Research on this specific demographic is critical. While cardiovascular disease has been considered a "man's disease," it is still the major cause of death in women over the age of 65, and research has been underrepresented.
The findings presented via the poster named "Beneficial Effects of One-Year Supplementation with Menaquinone-7 on Vascular Health and Blood Pressure in Post-Menopausal Women," confirm a correlation between hormonal changes and their impact on the vasculature.
Post-menopausal women may experience heightened vascular stiffness, which can manifest as functional vascular damage. Arterial stiffness is a significant indicator of cardiovascular health, particularly in relation to blood pressure. Interestingly, it seems that enhancing one's K2 status may positively influence both.
The abstract has been published in the European Heart Journal and is available on ESC 365, the cardiology knowledge hub. The post-hoc analysis will be published in a peer-reviewed journal later this year.
Get Your Science from the Source
At Gnosis, we are thrilled that our flag ship brand, MenaQ7, once again is leading the way in the validation of Vitamin K2 as MK-7's critical role in supporting human health.
When it comes to formulating for heart health, we encourage you to get your science from the source and choose MenaQ7® Vitamin K2.