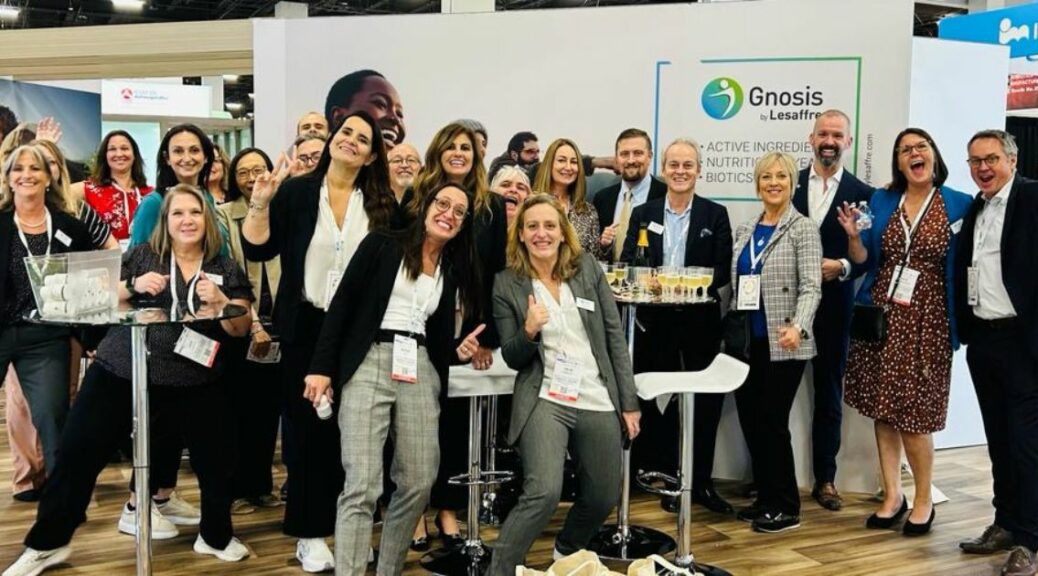 The recent SupplySide West event marked a significant milestone for Gnosis by Lesaffre, as we introduced our very first vitamin K2 finished product: MenaQ7® Protect, designed to cater to the active consumer and offer on-the-go immune support.
A First-of-its-Kind in the MenaQ7® Portfolio
In the middle of the dynamic atmosphere at SupplySide West 2023, the Gnosis team unveiled our latest addition to the MenaQ7® product lineup: a turnkey immune-support solution that focuses on enhancing foundational health. This unique product caters to quality-conscious consumers on the move. The creation of this product was made possible through a successful collaboration between Gnosis and Probiotcal.
This launch signifies an exciting shift in the MenaQ7® journey by, for the very first time, introducing a ready-to-market private-label finished product. This transformation provides brand owners with a distinct advantage, allowing them to go fast to market with a product that has already gone through the product development phase. They can do so with the confidence of offering a science-backed, branded ingredient within a well-formulated supplement with a value proposition that speaks to the targeted demographic.
Exploring Market Opportunities at the Gnosis Cocktail Party
SupplySide West can be an exhausting marathon of meetings, impressions, and long hours navigating the show floor. That's why the Gnosis Cocktail Party offered a delightful opportunity to reconnect with industry friends and engage in informal discussions over refreshments before the main event. The gathering set the stage for the introduction of MenaQ7® Protect and provided brands with a chance to explore how they can incorporate this new offering into their product lineup.
It's evident that the ever-evolving MenaQ7® Portfolio, now combining the clinically proven MenaQ7® K2 with vitamin C and three unique probiotic strains, has piqued the curiosity of many. This innovative combination offers a foundational and immune-supporting supplement that aligns perfectly with the changing needs of health-conscious consumers.