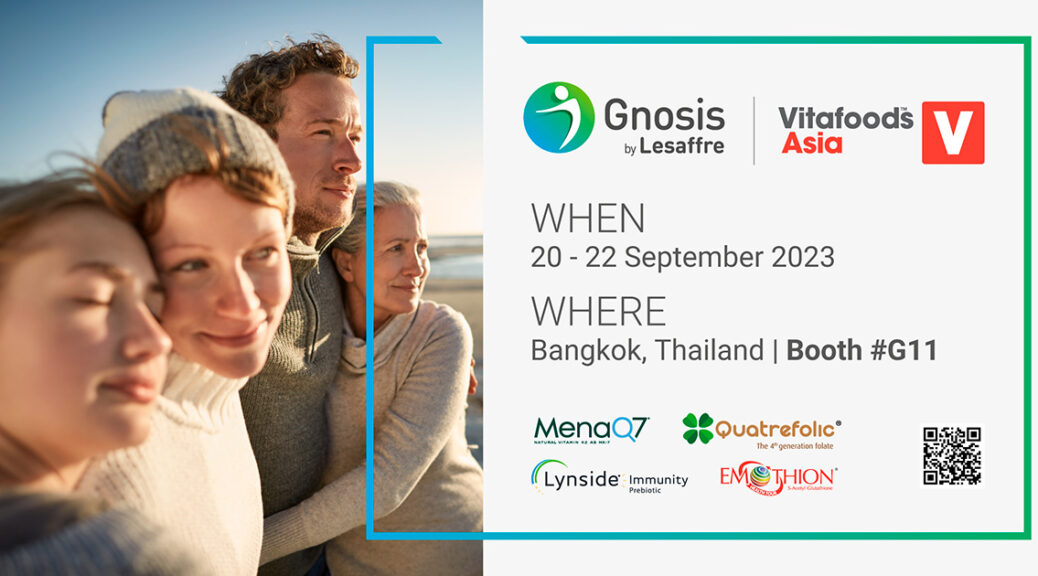 Join Gnosis by Lesaffre at Vitafoods Asia this coming 20-22 September at booth G11 for a discussion on MenaQ7®, vitamin K2 as MK-7. Meet with us and discover the wide range of collaboration opportunities available.
The Asia-Pacific market for MenaQ7®, vitamin K2 as MK-7 is witnessing robust growth, driven by rising consumer awareness of its benefits for bone and cardiovascular health.
Companies are increasingly incorporating MenaQ7® in dietary supplements and functional food, contributing to its expanding presence in the region.
Discover our premium range of ingredients in the Gnosis portfolio

And many more!