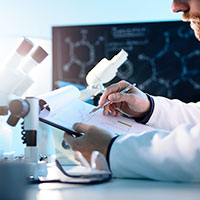 Clinical single-arm trial with renal transplant recipients shows improved arterial stiffness
A new study of renal transplant recipients, a group shown to express subclinical vitamin K deficiency, examined whether K2 supplementation would correct this deficiency and thus improve arterial stiffness. The study has published in Journal of the American Society of Hypertension, and the vitamin K2 used in the study was MenaQ7® Vitamin K2 as MK-7 from ex-NattoPharma.
This Lebanese study evaluated in the KING trial (a single-arm pilot study) to see if there is an association between vitamin K2 supplementation and the change in both subclinical vitamin K status and indices of arterial stiffness among 60 renal transplant recipients with stable graft function. The results showed that 8 weeks of MK-7 supplementation (360 mcg/day as MenaQ7®) was associated with significant improvement in arterial stiffness and 24-hour peripheral and central pressures. The mean reduction in cfPWV was 1.4 m/s, which was well beyond the reduction of 1 m/s recommended for a clinically relevant vascular effect.
After just 8 weeks of MK-7 supplementation, low vitamin K status (represented by dpucMGP level) was significantly reduced by 55.1%. Moreover, supplementation was associated with a 14.2% reduction in mean cfPWV.
In addition, MK-7 supplementation improved vitamin K status, which was represented by the reduction in dp-ucMGP concentrations. A positive correlation was present between the reduction in arterial stiffness, a surrogate of early cardiovascular disease, and the circulating concentration of dp-ucMGP, a marker of subclinical vascular vitamin K deficiency and calcification.
The main conclusion was that, among renal transplant recipients with stable graft function, vitamin K2 supplementation was associated with improvement in subclinical K deficiency and arterial stiffness. According to the researchers, the findings from this trial support the hypothesis that subclinical vitamin K deficiency may be a modifiable cardiovascular risk factor and may improve with MK-7 supplementation.
Reference:
Mansour AG et al. Vitamin K2 supplementation and arterial stiffness among renal transplant recipients – a single-arm, single-center clinical trial. J Am Soc Hypertens. 2017 Jul 13. Pii: S1933-1711(17)30255-3.